This wing mount is made from three pieces of balsa and a rubber band.  My design principle is "Keep it simple, keep it light."  (My first wing mount had five balsa pieces and two rubber bands.)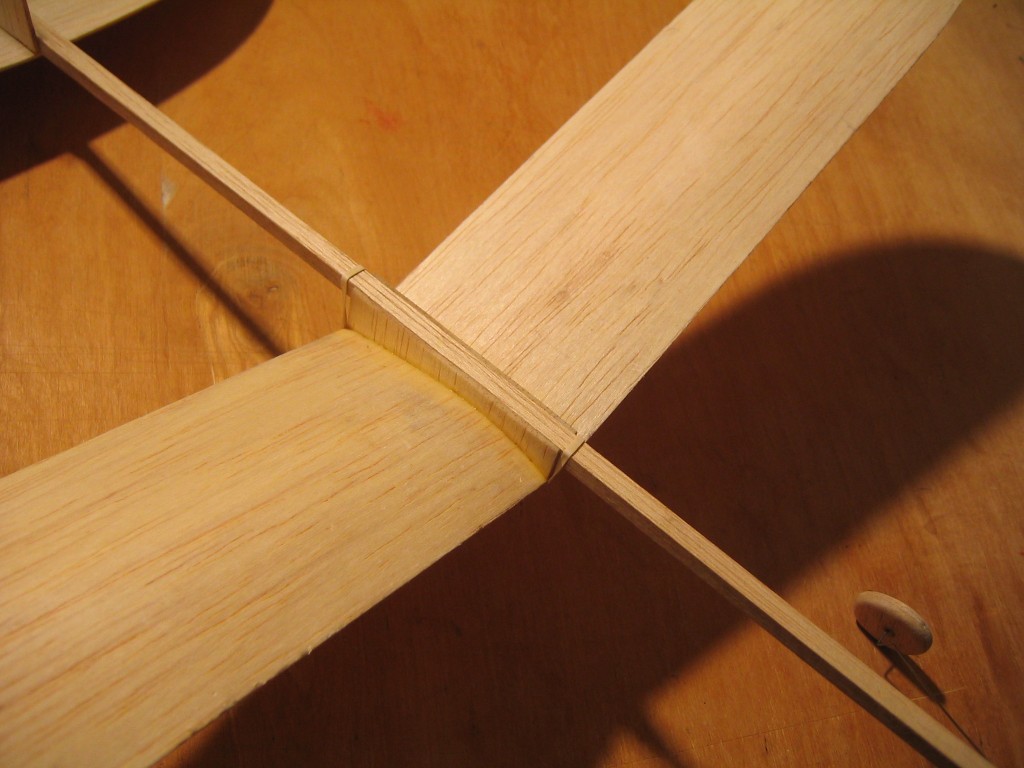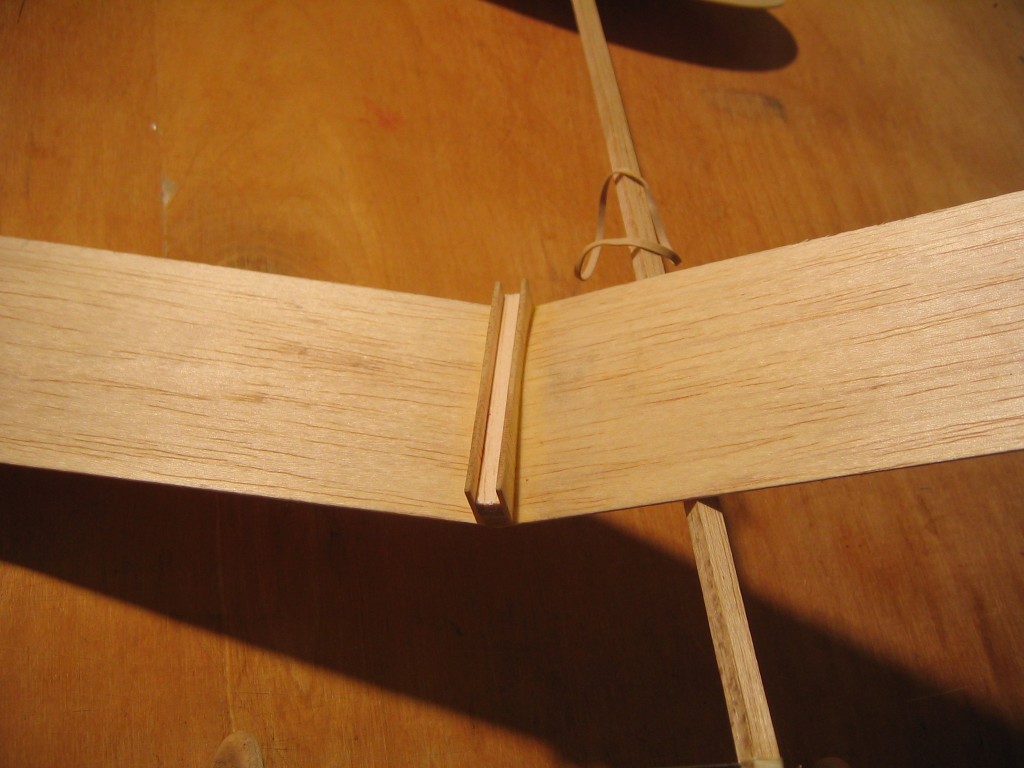 The balsa parts are two side plates and a central filler block.  The side plates are made from medium hard 1/16″ balsa sheet.  The filler block is made from medium soft 1/4″ balsa sheet.  The plates are 2 15/16″ long with the grain vertical.  The front edge is 1/2″ deep, the back edge is 5/8″ deep and the lower edge curve conforms to the wing airfoil curve.  The filler block is also 2 15/16″ long, with the grain running lengthwise.  It is initially 5/16″ deep at the front end and 15/32″ deep at the back end.  You could make it a uniform 1/2″ deep for simplicity.  It is glued between the side plates 1/4″ below their flat top edges.  This makes a slot that is a snug fit on the 1/4″ square fuselage stick.  When the glue is dry, the excess filler block is rough carved away and then sanded to final shape with the mount on a block slanted at the correct dihedral angle.   Final sanding is done with a strip of sandpaper wrapped around a vertical cylindar of  less that the minimum curvature radius of the camber.  Sanding is done until the sandpaper just touches the camber curve on the side plate and the ridge between the two faces on the underside of the block is exactly centered.
The wing panels are soaked in water and strapped on a form giving them the necessary camber.  When dry, the ends of these are sanded with the form tilted up at the correct dihedral angle, using a sanding block that keeps the sandpaper vertical.  The ends may be coated with glue and butted together to form a joint that keeps both the camber and dihedral angle.  The curved block fits perfectly and is glued to the top of the wing joint.  No wing ribs are necessary.
The rubber band is 1/8″ x 3″.  It is laid over the stick and pulled down on either side, making a gap below the stick.  The wing is slid between the stick and the loops of the rubber band and sliped onto the stick, then the rubber band is relaxed and adjusted into place.  This makes a strong connection that may be moved to adjust the wing position.  Pull on the top of the rubber band on the end toward which you want to move the wing.
Gary Hinze