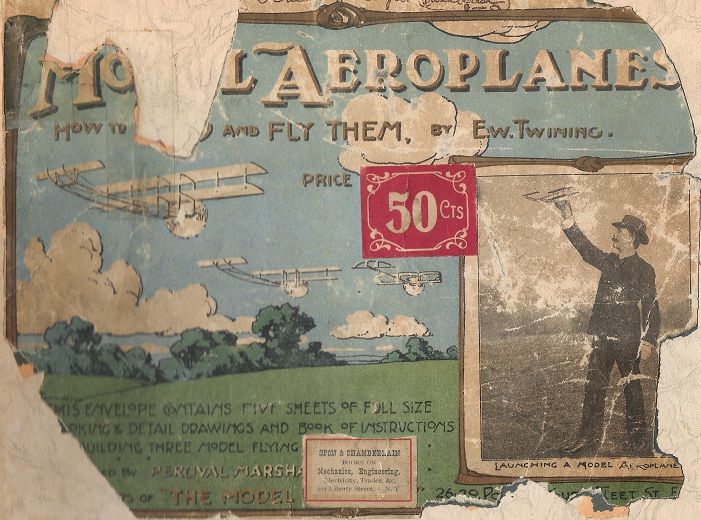 Ernest W. Twining was the winner of the first Wakefield competition in 1911.  His booklet Model Aeroplanes, How to Build and Fly Them was published by Percival Marshall & Co. in 1909.  It was one of the first publications on model aeroplanes.  These planes were small, heavy and did not fly very well.  It was enough that they flew at all.  The book is interesting for the information on materials and construction details.  It originally came with 5 sheets of plans.  This copy had only two sheets of plans.  You might be able to piece enough together to complete an aeroplane.
Note: The small double pages are hard to read.  Clicking on the images brings them up in a separate window.  Clicking on that image brings them up large enough to read.  Do the same with the plan sheets to see them better.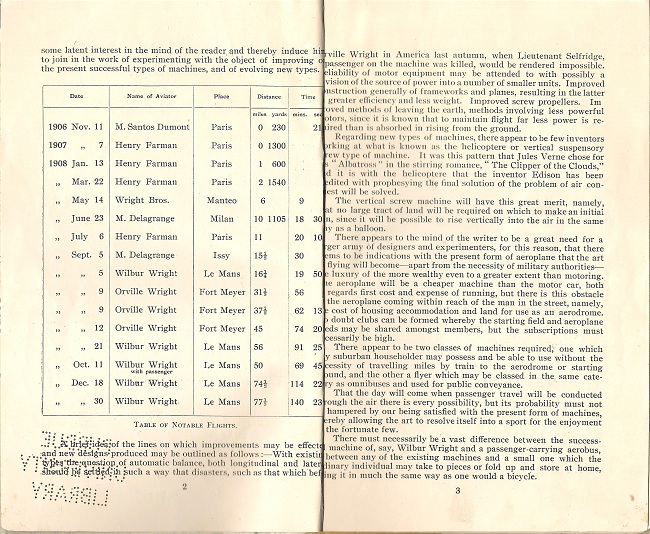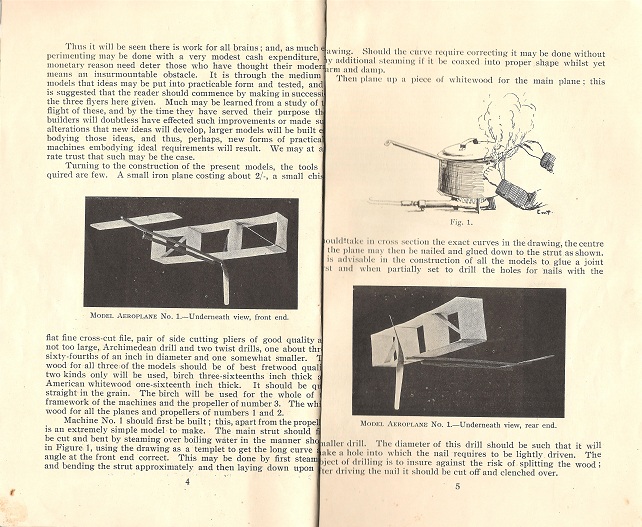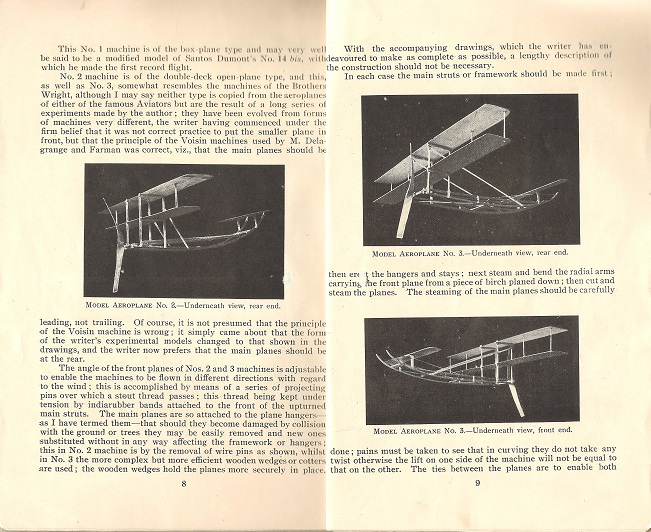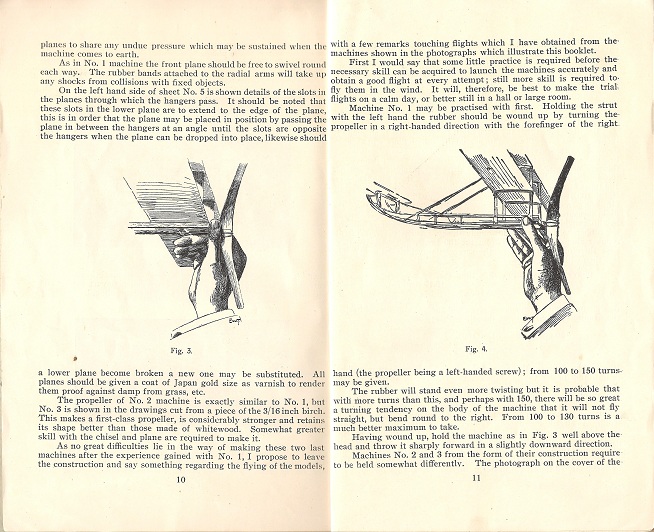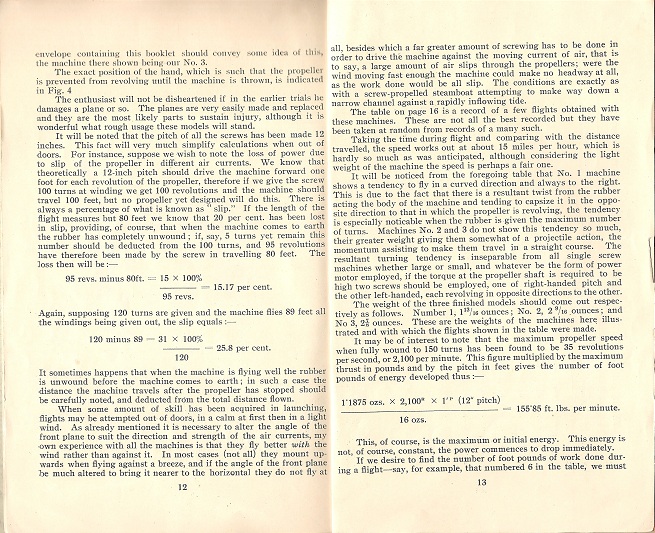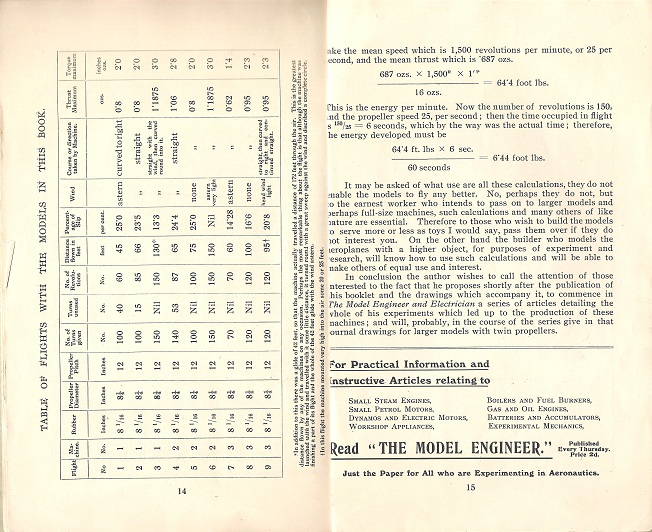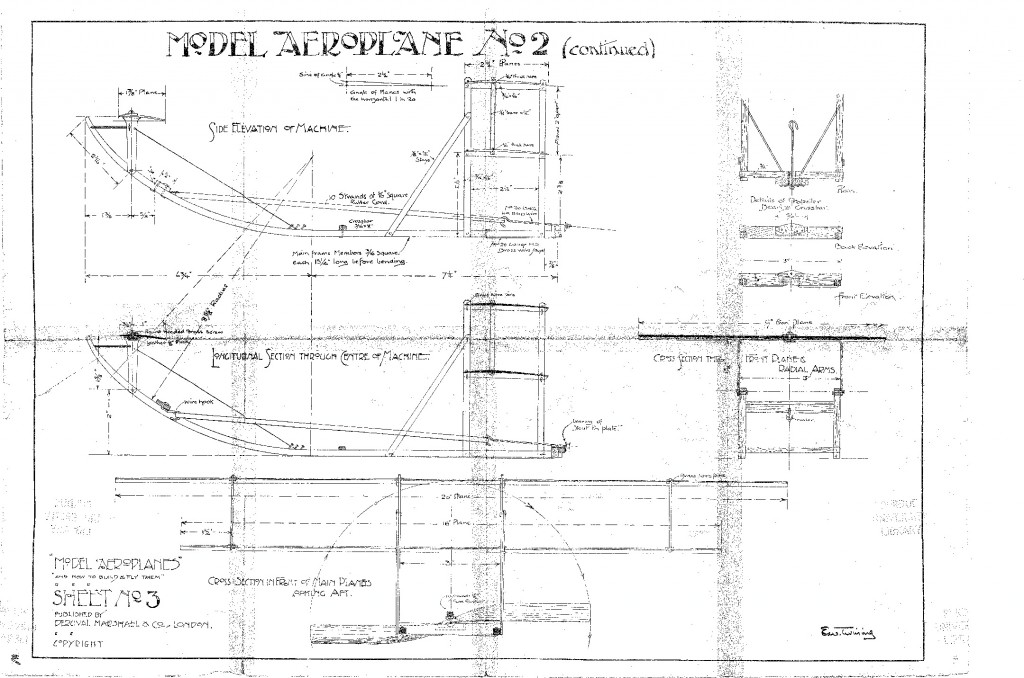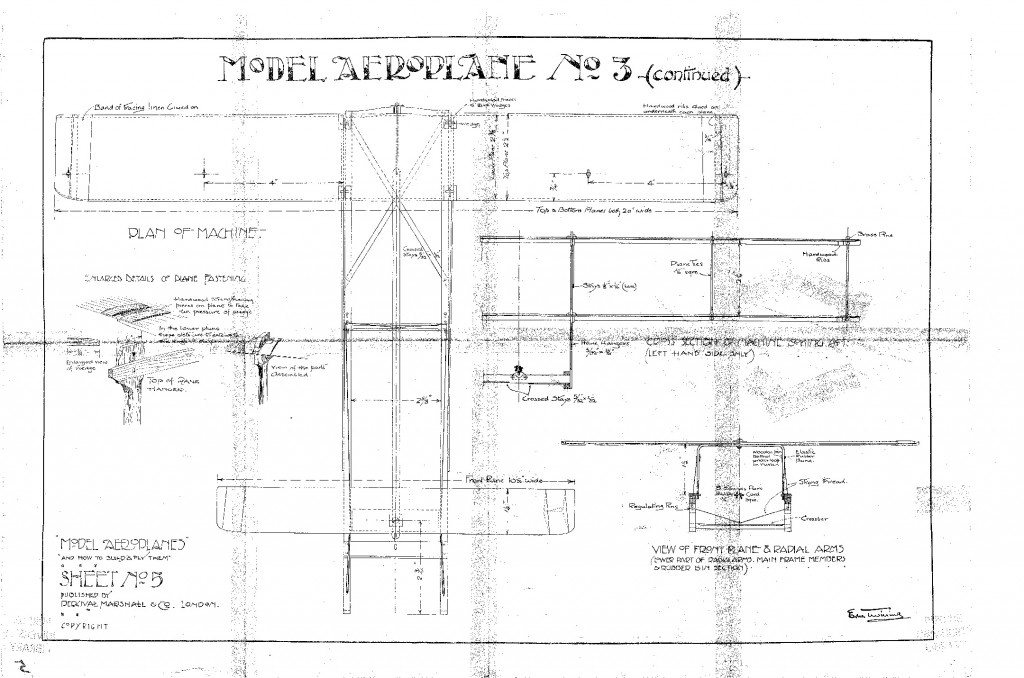 This page is from Vic Smeed, Model Flying, The First Fifty Years, Argus Books Ltd., London, 1987.  It is E. W. Twining's drawing of his 1910 Gamage Cup winner.  It is very similar to the 1911 Wakefield winner, and may be the same plane.  Camm shows it with wheels, rather than the skids shown here, and as a T-frame instead of the A-frame shown here.