I have found plans for seven similar Grant designs.
Edwin T. Hamilton, Complete Model Aircraft Manual (1933) presents Grant's Minute Man Tractor in Chapter 21, page 219.  This is a 21″ span model with 1/32″ sheet surfaces.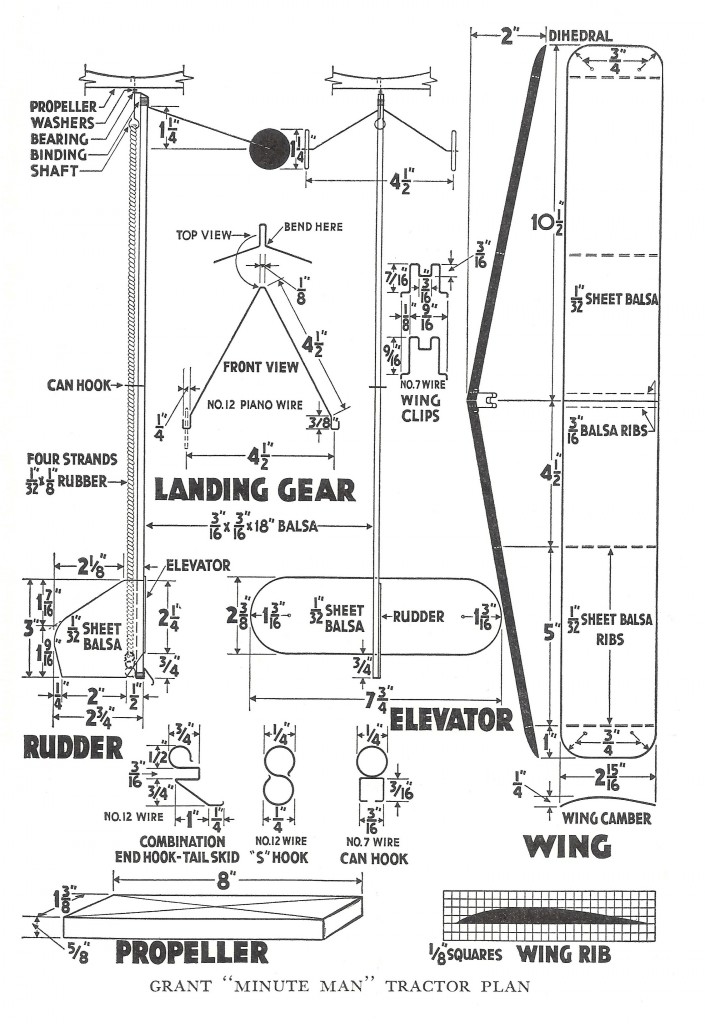 Gary Hunter's The Plan Page includes a series "Fundamentals of Model Airplane Building" by Hamilton (1934), using Grant designs, that includes No. 4, a 20″ span pylon model with 1/16″ sheet wings and 1/32″ sheet tail surfaces, No. 5, a 17 1/2″ version of the Cloud Tramp with all 1/32″ sheet surfaces and No. 6, a 26″ version with 1/32″ sheet surfaces.
http://www.theplanpage.com/How%20To%20Articles/How%20to%20Articles.htm
Grant's Aero Science of Free Flight  (1941, 1983) includes a design for a Stability Stick Model, Chapter 13, page 325, that is a 24″ span version with 1/32″ to 3/64″ sheet surfaces.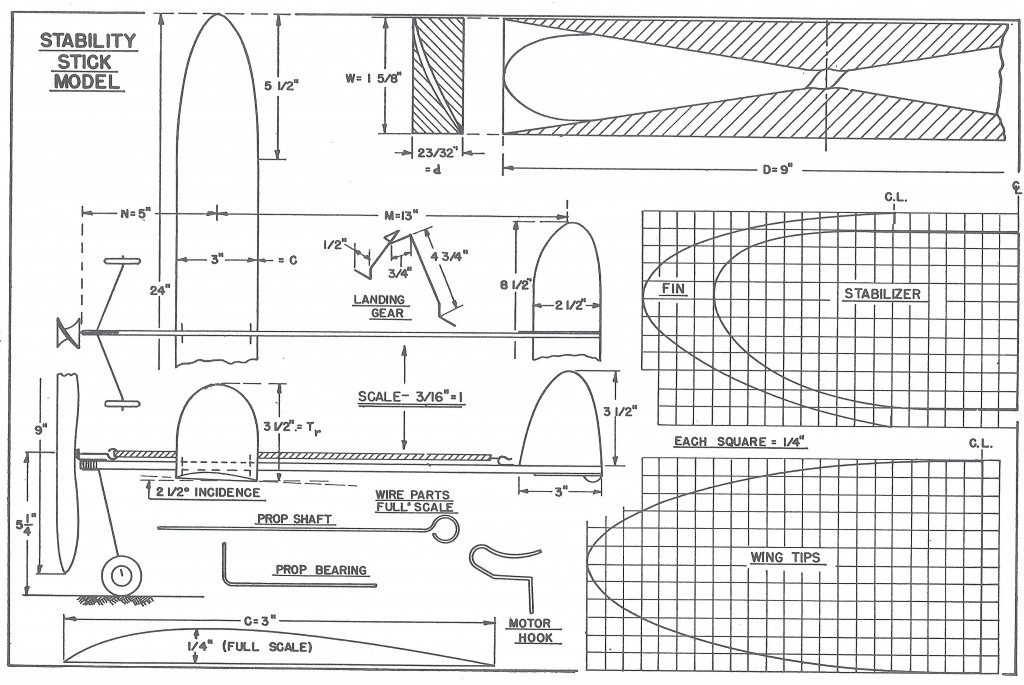 Chronologically next is the Cloud Tramp (1954) with 22″ span and 3/64″ surfaces.
Last is the 21″ span Basic Test Model using 1/16″ balsa or 1/32″ hardwood presented in Grant's Gateway to Aero Science (1979).  This book is still available from the AMA book store.
http://www.modelaircraft.org/shopama/product.aspx?id=7E5D5AF14A584B2CA3DE9855D41E57C8&d=7CCD22D1AB41442384BA7EFFC735EBCC
A half size Cloud Tramp built from the half size plan is also an excellent flyer.  I'm afraid to push mine too hard outdoors, because I could easily lose sight of it.
Gary