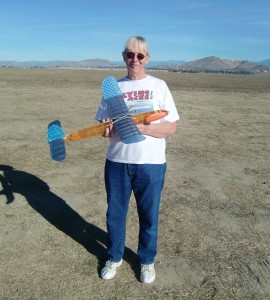 This is Caley Hand and her Gollywock.
Caley has been a pioneer of sharing simple aviation by hosting her public build log of the Squirrel to perfect her building technique.
She then made up her own precut parts. I'm one of the few people who can appreciate what that means. 🙂
Caley then deployed her program in a community that had about 80 kids! Apparently the kids were mostly from 6-8 years old with only a smattering of kids around 11. This is heroic!
Apparently she lost her camera during the program so there are no pictures.
Caley my hat goes off to you!!!
Darcy